DUBARRY OF IRELAND'S HISTORY
Ah, 1937 — what a year of memorable events. The Golden Gate Bridge in all its glory was completed in San Francisco, Snow White and the Seven Dwarfs made its debut splash in theatres all around America, and, across the Atlantic on the beautifully rocky coast of West Ireland, a company now dedicated to making high performance boating shoes and luxuriously comfortable clothing opened its doors under the unassuming name "Dubarry of Ireland."
Only three decades after their humble origins, Dubarry of Ireland became recognized internationally as a footwear company dedicated to craftsmanship, innovation and quality.
Intrigued? You can read Dubarry's full history in our handy-dandy blog post on that very subject!
With almost a century of heritage and old country style sewn into every stitch, Dubarry of Ireland's collection of iconic boots, jackets, outerwear, and apparel is classy, classic, and time-tested.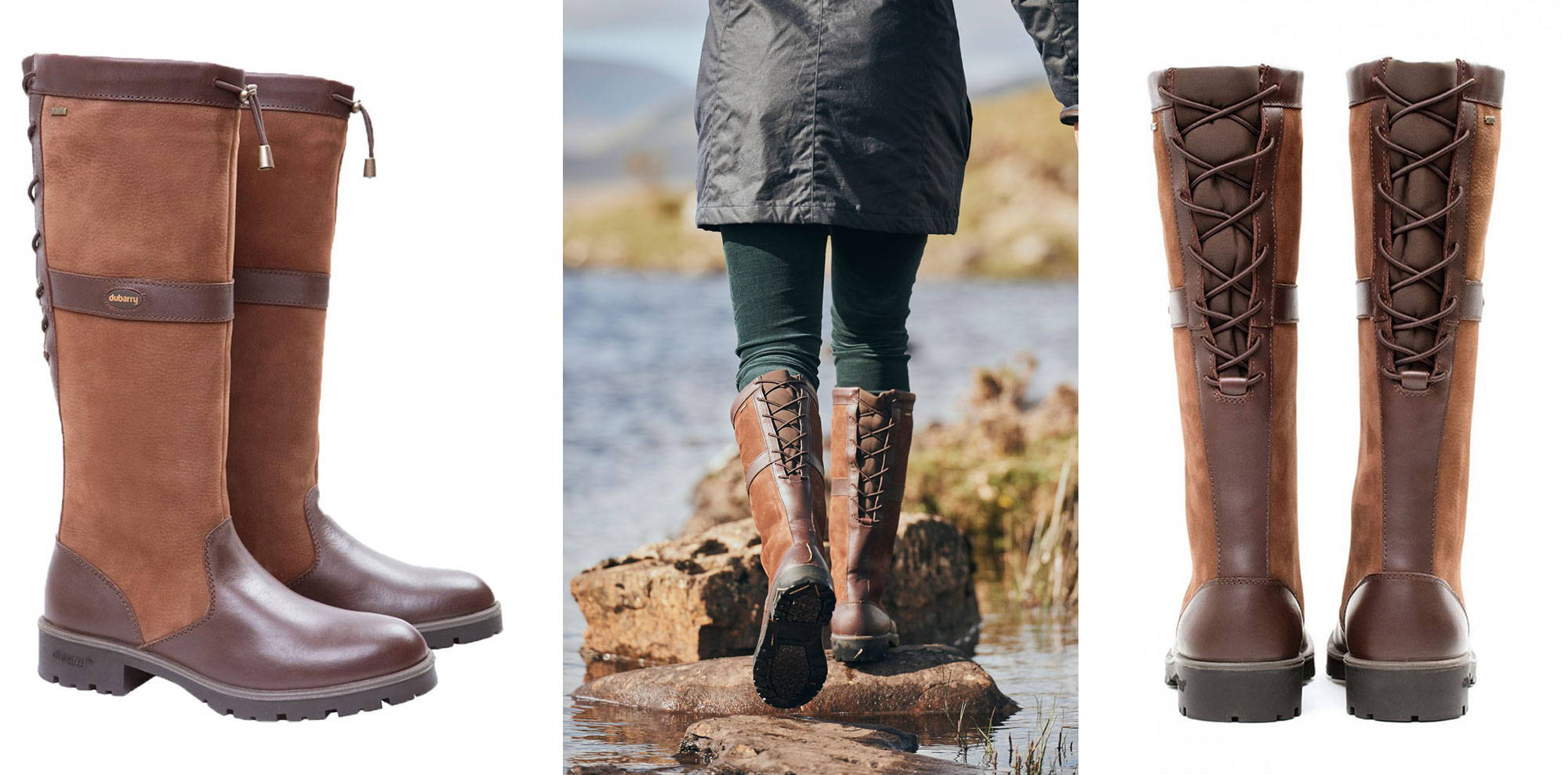 The Glanmire Boot is a waterproof leather country boot that combines form with function, boasting high performance and versatility with a practical elasticated lacing system at the calf.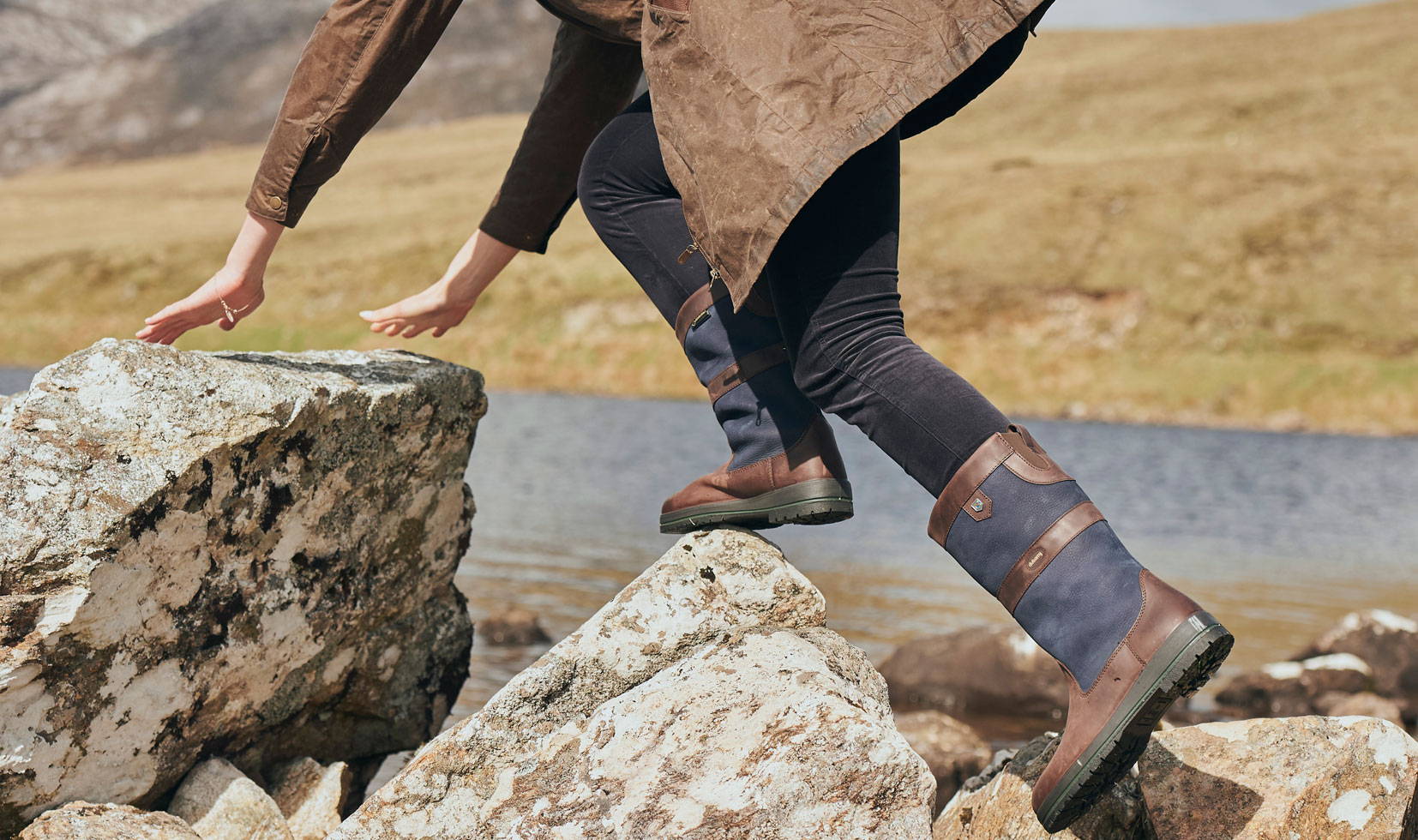 The women's Kildare Leather Boot is a calf height boot that is perfect for year round wear. The DryFast–DrySoft™ leather is breathable, dries fast, and keeps the leather soft when it does dry so the leather won't crack.
4. THE MEN'S KERRY BOOT & MEN'S ANTRIM BOOT
From a distance, the iconic Kerry Boot and newly-minted Antrim Boot may seem similar. They're both sophisticated men's ankle boots that are suitable for both the office and the countryside. It's the details that set these two apart, so the only real question is which boot suits you better.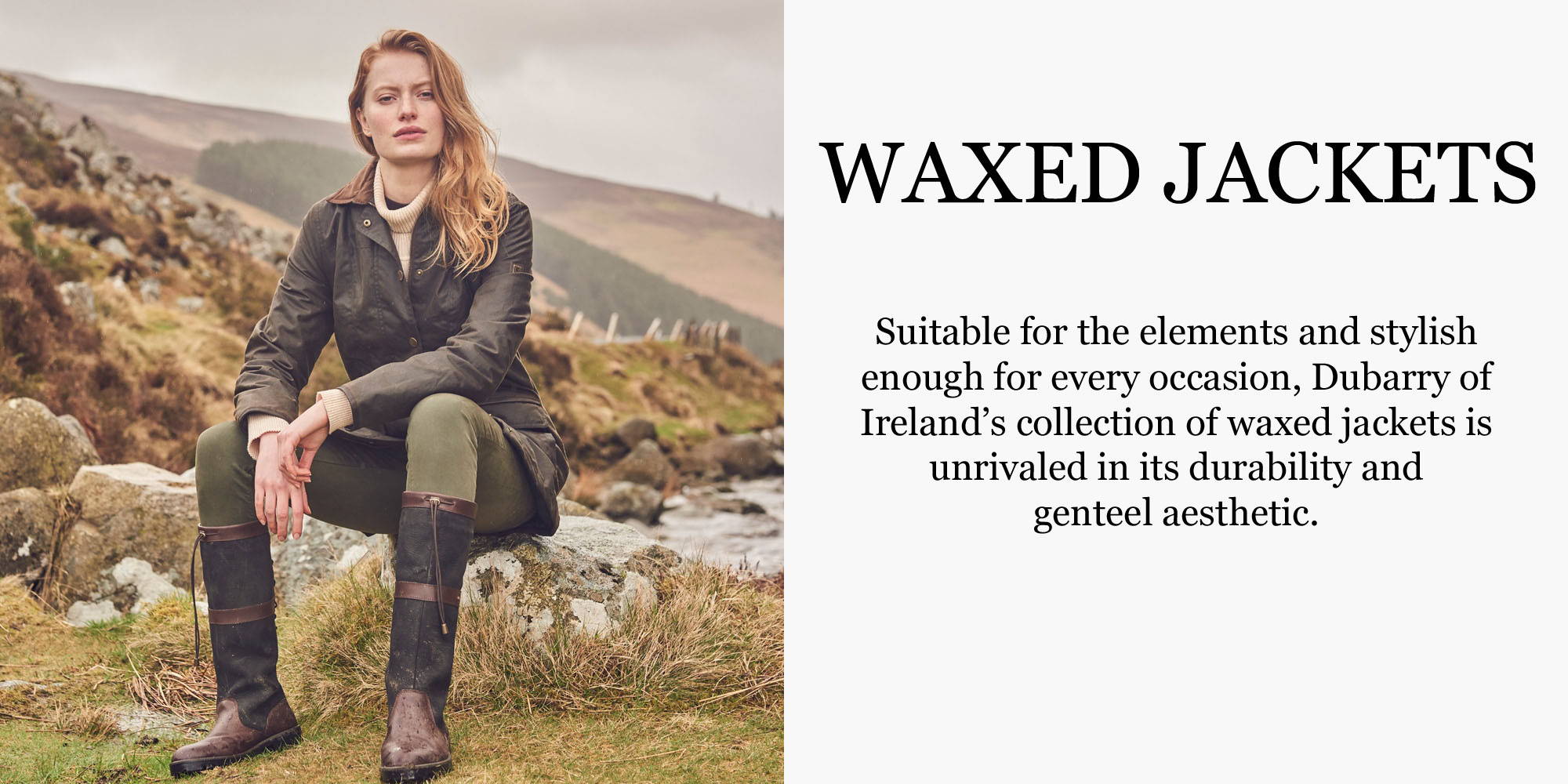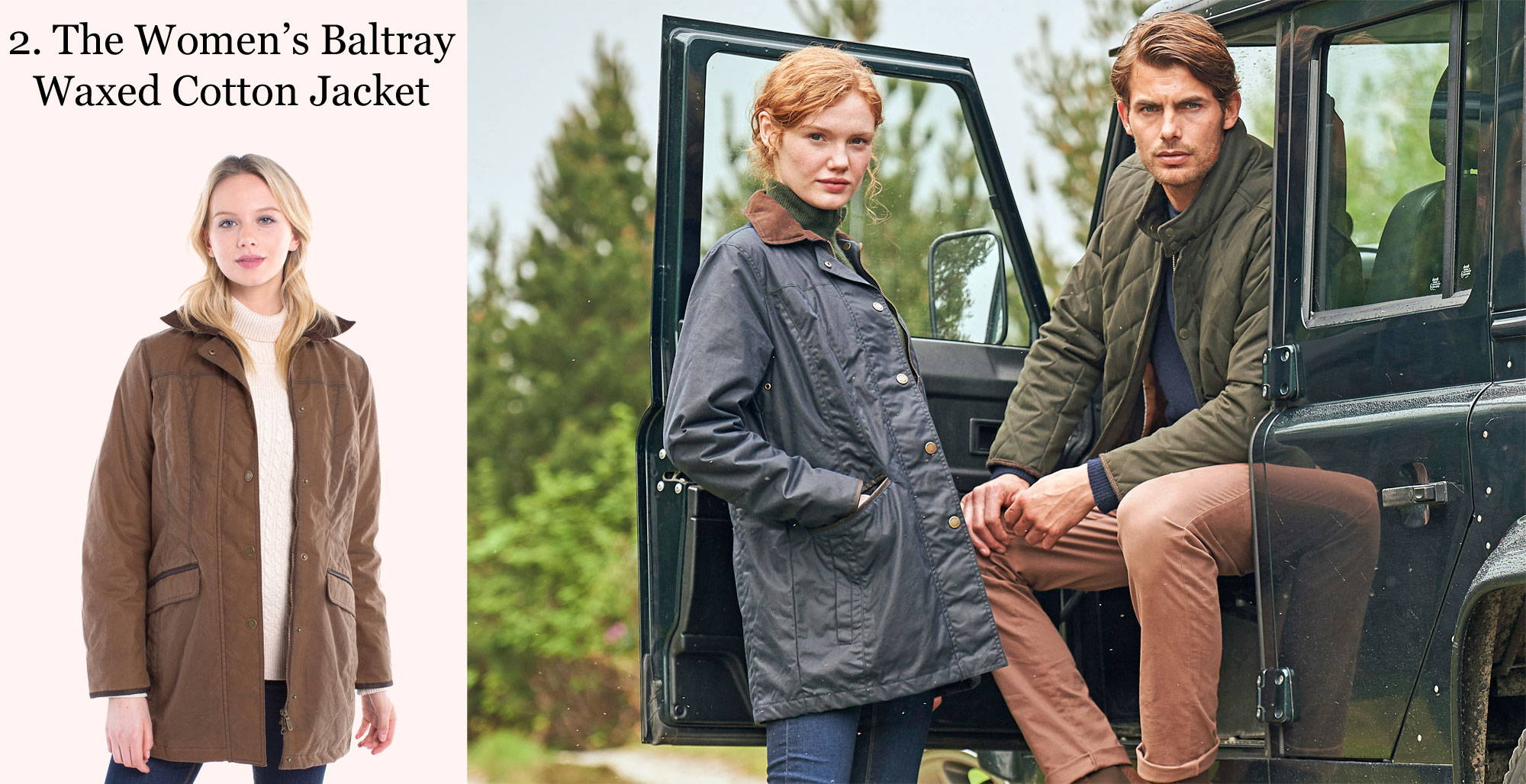 Warm, but extremely lightweight owing to the proprietary PrimaLoft® fill, the Baltray Jacket boasts vertical handwarmer pickets and a metal front zipper, covered with a studded placket for extra water protection. The faux suede top collar adds a touch of sophistication to its function, feminine lines, and leather piping accents are the perfect complement to the classic waxed cotton exterior.
3. The Headford Waxed Jacket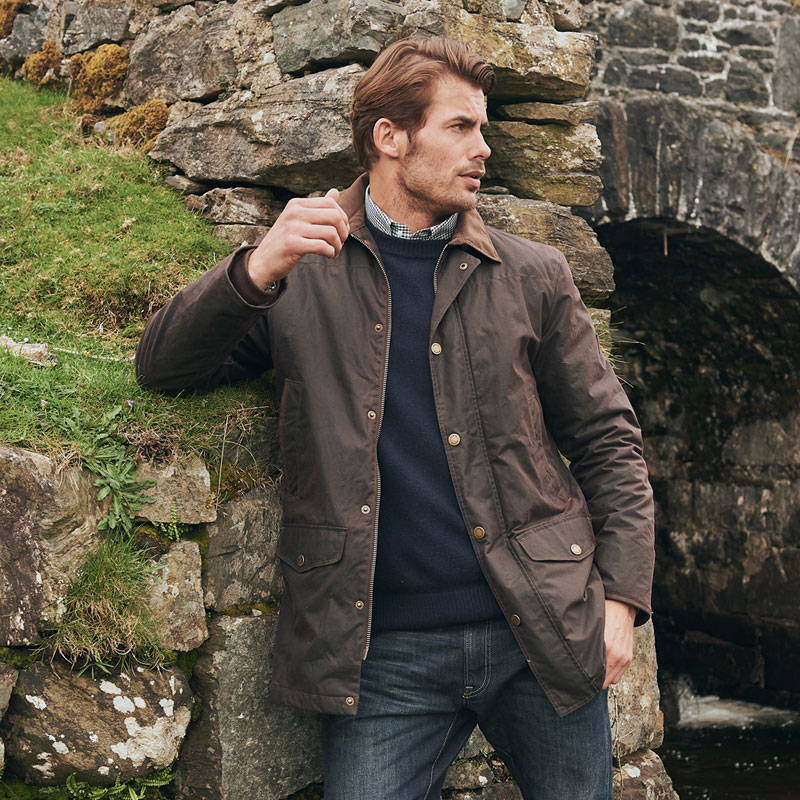 This handsome jacket was finished with a water repellent layer and boasts plenty of pockets for you to store whatever you may need to carry. It's also slightly longer than an average jacket to provide more warmth.
4. The Mountbellew Waxed Jacket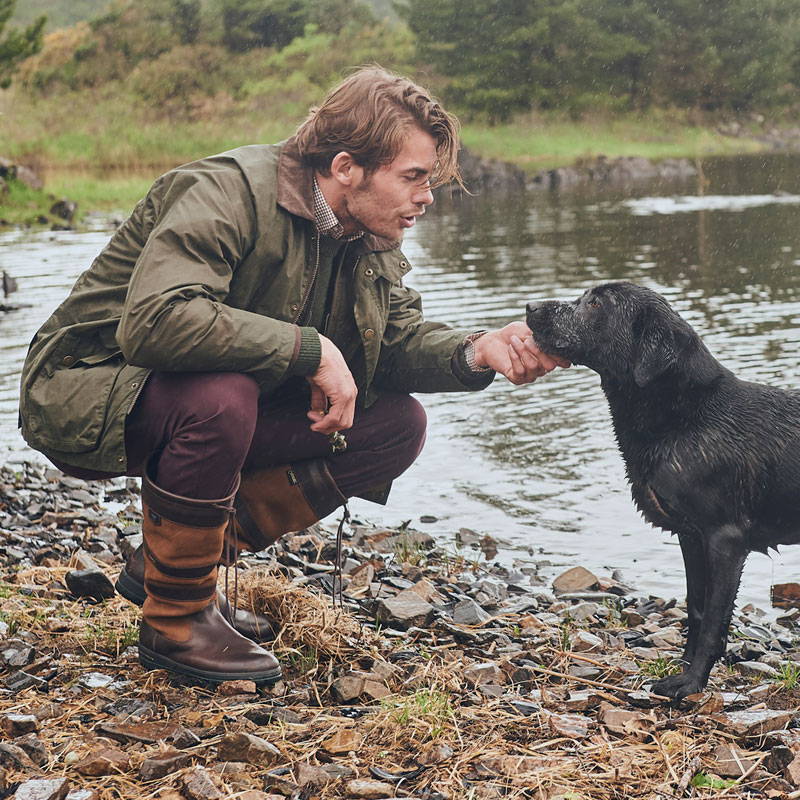 Whether you're on-the-go, cheering on your favorite team, or dog-walking, the Mountbellew is an ideal traditional style lightweight wax cotton jacket with a relaxed easy fit.

2. The Adare Quilted Jacket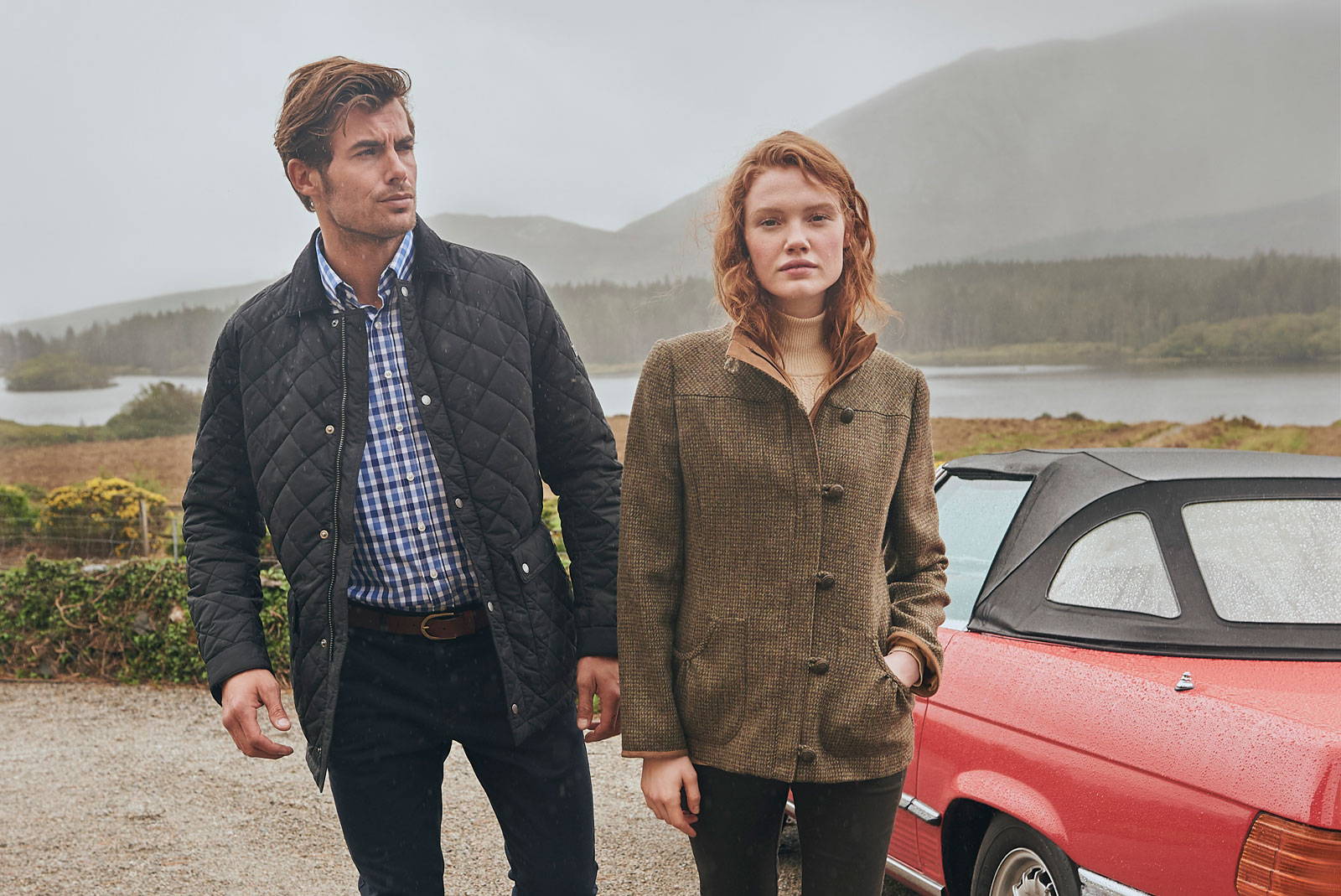 Reflecting a traditional country style, the quilted Adare is a smart jacket, just as at home in the countryside as in town. Insulated with Primaloft® filler, it's ideal for chillier autumn days and a corduroy collar adds a touch of finesse allowing it to be dressed up or down. As useful for stomping the fields with the dog as worn over a suit on your way to the office.

The MayFly, part of Dubarry's new men's clothing collection, is a waxed cotton vest, incorporating PrimaLoft® for light-weight warmth. The Mayfly is a key item of men's outerwear, perfect for layering.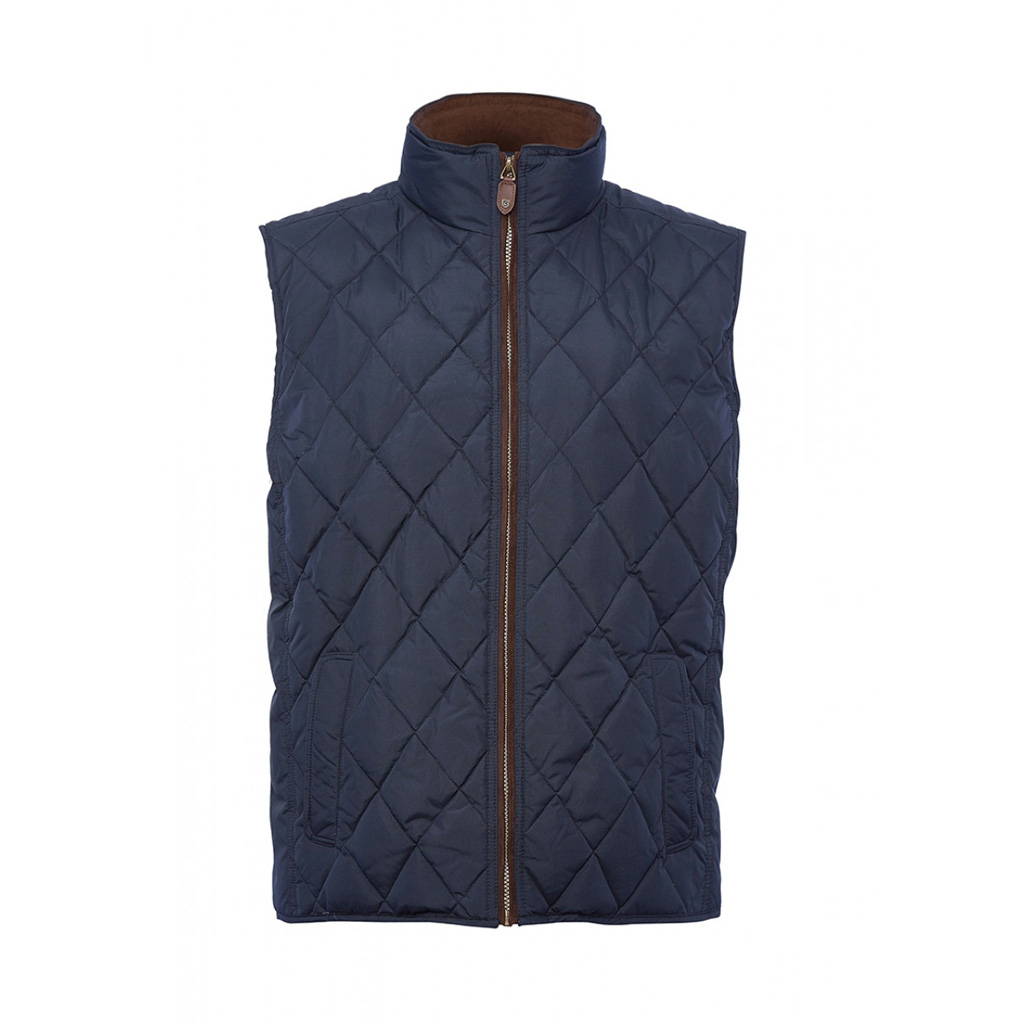 Layer the Davis Quilted Gilet with Dubarry men's knitwear and men's casual shirts and add Dubarry men's leather country boots or Chelsea boots for ultimate country clothing style.